"Special Message from the Director"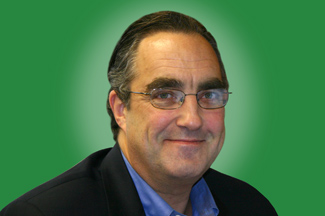 Dr. Andrew Marks (founding Director of the Clyde and Helen Wu
Center for Molecular Cardiology)
We are at the dawn of a new age for treating heart disease. For several decades, scientistshave been working to understand the function of the heart in sickness and in health. We have made great progress in identifying the cause of the most common diseases of the heart: heart failure, cardiac arrhythmias, and coronary artery disease.

Despite these advances, most state-of-the-art treatments for heart disease target the symptoms rather than the underlying causes. This blanket approach is not only inefficient, it also tends to create serious side effects. The Center for Molecular Cardiology is devoted to an entirely new paradigm for treatment and cure that targets the most basic mechanisms of the illness. By using the latest discoveries of the human genome, we can create rationally designed drugs and novel forms of treatment. These advances offer tremendous benefits to patients as well as greatly reduced side effects.

The mission of the Center for Molecular Cardiology is to combine the best of modern science with a focus on developing innovative, noninvasive treatments. We are committed to realizing the full promise of this new era and bringing its potential to the patients who need it as quickly as possible.

An important goal of the Center is to combine the efforts of the many excellent scientists and physicians at Columbia University Medical Center. By working together, we can greatly facilitate the progress toward new treatments and cures for all forms of heart disease. The center creates interdisciplinary collaborations and encourages a translational research approach that will guide the new drugs that are developed from successful clinical trials.

Different perspectives are necessary to find solutions to the heart health issues that are of growing concern to Americans today. We are fortunate to have many world-class scientist and clinicians at Columbia who are devoted to ending the suffering and death caused by heart disease.
We are grateful for the private support from foundations, individuals and corporations that make many of our research initiatives possible. Through their generosity, we are better able to fulfill our mission and make our results available to the people who need them most. I encourage you to learn more about our work by visiting www.HeartHorizons.info or by calling the Center at 212.305.0270. Thank you.
Andrew R. Marks, MD, Director
Center for Molecular Cardiology,
Clyde and Helen Wu Professor of
Physiology and Medicine